Best SEO Blogs to follow
Digital trends and technology are constantly evolving. As a marketer, if you not keeping up you will never be cutting edge. The discipline of SEO is probably one of the fastest changing industries have ever had the pleasure of working in. But being a great SEO means there's no time for slacking! Google is constantly working against us and set on making our lives difficult! Like the great Bobby Boucher's mother would say, " Google is the devil!".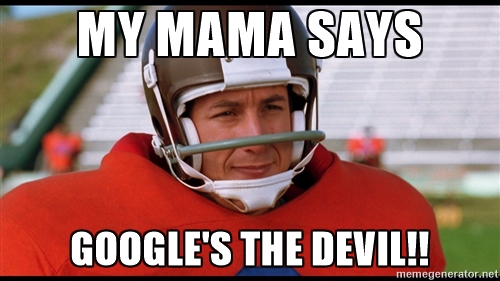 It's also a pretty young discipline and any course you do is never going to give you the same amount of insight you can get from learning from the great wizards of SEO themselves. The easiest way to keep up with bigs shots and Google is by dedicating a part of your life to reading their life's work a.ka. the best SEO blog/resources you will find. This may sound like loads of work, but it's a small price to pay to stay on top of your game. Here's a list of the top SEO blogs you will find!
Top SEO blogs in the industry
From the devil himself: Google's official Blogs
Blogs By SEO Industry Leaders
Great Resources for all things SEO
Contact us
If you have anything to add or would like to know about SEO, comment below or contact us here!
You might also like
10 Focus Areas For SEO in 2017
The key focus areas sites should have covered and to be focusing on in order to improve their organic search performance in 2017
Read more
One-page websites: Why I Hate This Design Trend
Zanthe Martinuzzi discusses the many shortcomings of having a one-page website and why it may be limiting your businesses from achieving its online o...
Read more